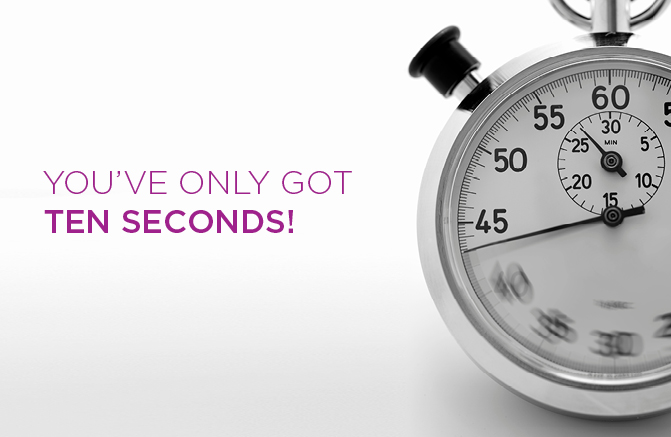 Your resume matters. With thousands of students applying for the UPMC Summer Associates Program each year, it is imperative that your resume catches recruiters' attention, in order to be chosen for an interview. Keep in mind, there is a good chance that the person reviewing your resume might only give it a ten second glance the first time they see it. Make those ten seconds count!
Check out these insightful tips from previous Summer Associates on what to include, emphasize, and eliminate from your resume to increase your chances of being chosen for the UPMC Summer Associate position of your choice.
Tailor your resume to the position
"Recruiters at UPMC will notice if you use the same resume for every application. Resumes focused on the Summer Associates Program will be given further consideration than those resumes that could be used to apply for any type of position elsewhere." – Katelyn Anderson, UPMC Marketing Summer Associate
Be concise
"A resume should be organized and concisely formatted in order to fit as much as possible on a single page without spilling onto a second. All information should be easy to read and professional." – Joe Vermilya, UPMC Finance Summer Associate
"Many applicants feel that information on a resume should reflect everything they've accomplished. However, it is best not to include every detail. Avoid filling your resume with "fluff" and be as concise as possible – include only the information that will help you land an interview for the specific position." – Katelyn Anderson, UPMC Marketing Summer Associate
Check for typos and grammatical errors. 
"The smallest typo, be it a missing word or the wrong form of they're/their/there, can kill your chances of advancement in the application process. A clean resume, on the other hand, opens doors. Take advantage of spelling and grammar-check software. Ask a grammar-savvy friend, teacher, or colleague to proofread your final version." – Janice Bukambu, UPMC Enterprises Summer Associate
Include relevant experience
"The best way to make your Relevant Experience section stand out is to highlight any experience you have in the desired field. This shows the person reviewing your resume that you have an interest in the responsibilities and tasks of the job, as well as the industry. Managers are searching for Summer Associates who already understand the basics, and can serve as an asset within their department." – Katelyn Anderson, UPMC Marketing Summer Associate
"Include prior work positions, volunteer opportunities, and extra-curricular activities to showcase your relevant experiences. Keep in mind that work which demonstrates responsibility, good communication practices, and valuable leadership skills applies to every job. Using a bulleted list can simplify this process." – Joseph Vermilya, UPMC Finance Summer Associate
Use key words/buzz words
"Using relevant keywords increases the odds that your skills will jump off the page to someone screening with limited time. In order to decide which keywords will be most attractive, review the job posting and the LinkedIn profiles of previous Summer Associates in your desired department. Once you target the best keywords, be sure to use them in your current and prior job descriptions on your resume – if, of course, the terms honestly describe your abilities. Honesty is crucial." – Katelyn Anderson, UPMC Marketing Summer Associate
"The first resumes to get weeded out of the running will be the ones that lack relevant keywords. In order to bypass this tracking system, thoroughly read the job description, see what words are used most often, and include them in your bullet points!" – Justin Zweig, UPMC ISD Summer Associate
Quantify your achievements
"Anytime you can quantify your achievements, you give them more credibility. As you write your resume, ask yourself these three important questions: How many? How much? How often? The key to landing an interview is to answer those questions as you describe your previous professional accomplishments. For instance, if you've held a position in sales, marketing or any other business where profitability was the ultimate goal, citing exactly how much revenue you've either generated or saved your company is a good way to go." – Katelyn Anderson, UPMC Marketing Summer Associate
Be resourceful
"Think about your contacts. There are people in your life that have made it their profession to help you with career advice. Find out if your school has a career counseling office and schedule an appointment to revise your resume. That hour of your day could be the difference in receiving a job offer or not. There are also numerous online sites that can help you enhance your resume. The bottom line is to be resourceful and to do your research." – Justin Zweig, UPMC ISD Summer Associate
Remember: your resume is a chance for recruiters to "meet" you before you come in for an interview. Use your resume as a chance to exhibit your accomplishments, your interests, and your previous experience! Then, when it comes time for an interview, take Finance Summer Associate Joe Vermilya's advice, and "be confident, both personally and professionally."
Katelyn Anderson, Joe Vermilya, Janica Bukambu, Justin Zweig, 2015 Summer Associates