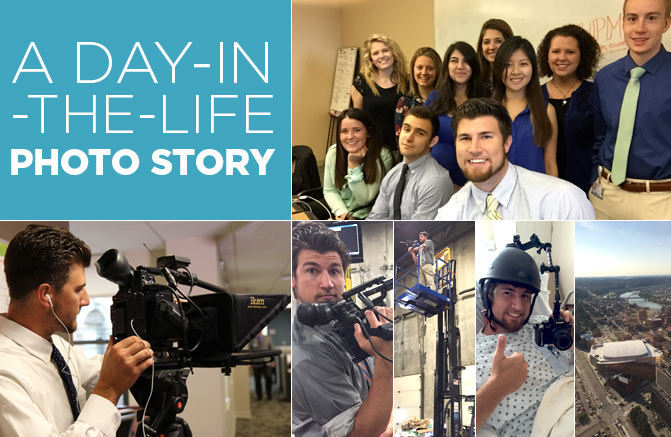 Hello everyone! My name is Brian Zalakar and this past summer I worked on the 57th floor at the United States Steel Tower building in the Internal Communications department. Primarily I performed videography and editing tasks for the shared services division. I thoroughly enjoyed taking photographs throughout my day because this was my first internship in a corporate company – it was all new and exciting to me! I hope my photos can provide insight into what a typical work day looks like.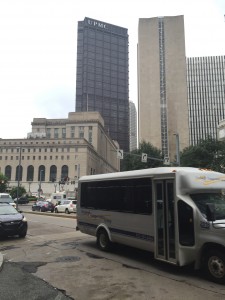 Walking into work down by Greyhound #UPMCSA2015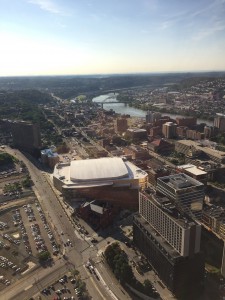 The view from the office #GetonOurLevel

The 57th floor conference room is home my team of Summer Associates #TheIncubator #Panorama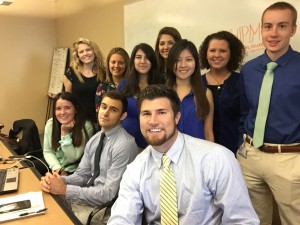 Every week on Wednesday we represented a different color #BlueWeek #SelfieStick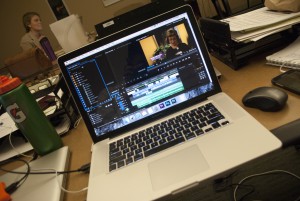 Check out the video editing station that UPMC provided for me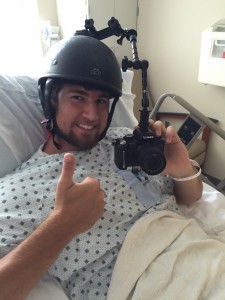 Not only do I get to film, I get to act as a patient too! #doubleduty #winning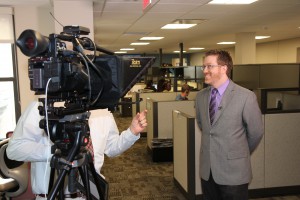 Laughing on set always made the day enjoyable – as long as we got the work done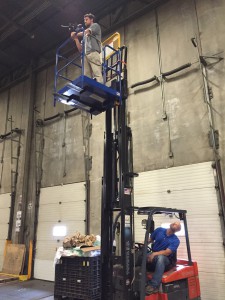 Sometimes to get the shot you want you've got climb heights you never thought imaginable #ForkliftCamera #DoWhateverItTakes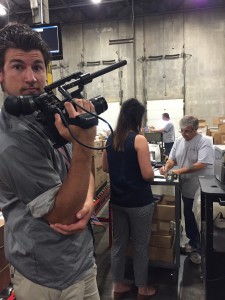 Shooting footage at the supply chain warehouse to show where all our medical supplies come from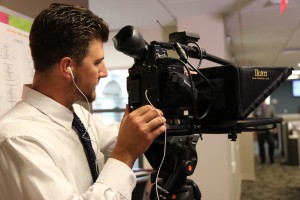 Running camera for Take20 videos and gaining experience out on shoots
As you can see, we were in and out of the office frequently, but it was a nice change of pace. Nobody wants to be cooped up all day. I enjoyed being on my feet, right in the heart of the action for the projects I worked on. UPMC has taught me so much in the field of videography. The corporate office life and working with the other Summer Associates was loads of fun and overall it's such an amazing experience. I know I made the most of my summer here at UPMC, and I hope you will, too!
Brian Zalakar, Marketing Summer Associate