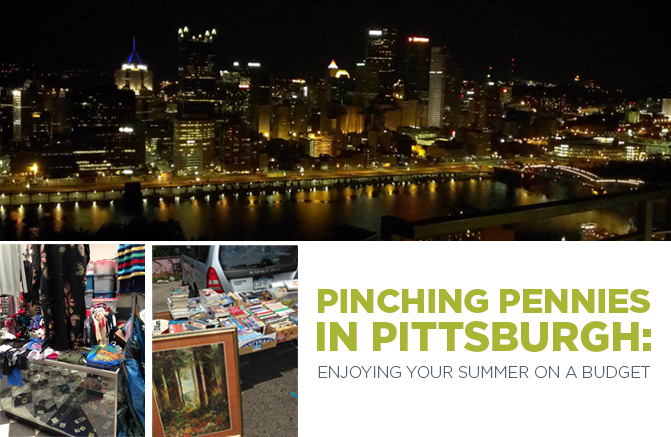 Living in a city can be fun and exciting, but it is not always the friendliest place for your wallet. Once you get more accustomed to the city life and know where to look, you'll find plenty of ways to stretch your dollars. From food to entertainment, Pittsburgh is a lively town. It's been voted one of the most livable cities in the US, with access to world-class health care, education, sports, the arts, a multitude of foodoptions, great parks, and breathtaking views all within our backyard.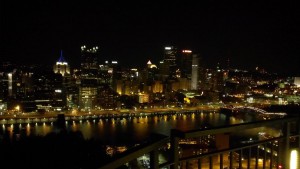 The view from Mt. Washington!
Luckily, for Pittsburghers and visitors alike, there are lots of ways to save money and have a great summer at the same time. Let's get started!
Shop local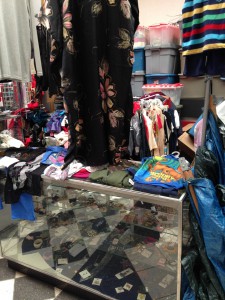 Local market!
One of the best things to take advantage of in Pittsburgh is the abundance of flea markets and farmers markets around the city and surrounding areas. You don't have to travel far for fresh, locally grown fruits and vegetables and great finds like local honey, organic eggs, and handmade baked goods. The flea markets can provide cool finds that you wouldn't get in stores. Most markets are weekly events, and can provide an afternoon of fun shopping at lower prices.
Check out free events
If you manage to find yourself without something to do one day, don't fret. Pittsburgh offers quite a bit when it comes to entertainment.
One of my favorite things to take advantage of in the summer is Pittsburgh's Cinema in the Park, a free movie series offered in local parks on Sundays and Wednesdays at dusk from June 7 to August 30. Bring your blankets and pillows and kick back under the stars, because this year they have a lot of good showings. Some screenings include live music from local bands as well
Pittsburgh also offers a wide range of free or low-cost music festivals throughout the summer with every genre imaginable. Most of these are community events that include food trucks and other fun activities.
Explore Pittsburgh's great outdoors
Looking for a little more adventure? Pittsburgh has plenty of affordable options.
Head over to the North Shore and rent a kayak from Venture Outdoors. For $16 an hour, you can rent your own kayak or go with a friend to enjoy Pittsburgh from a different perspective, paddling along the rivers.
The Climbing Wall in Regent Square, a 14,000 square foot facility, offers affordable access to indoor rock climbing and with a variety of angled walls to hang and climb from as well as instructional classes.
Keeping in shape is also easy with free yoga in Market Square every Sunday at 10 AM. This community event features instructors from local yoga studios.
Also available are a number of city parks that have trails for walking, running, and even biking. On many bike trails, you can bring your own or even rent from the newly installed Bike Share bikes.
Whatever you choose to do, there is an unlimited amount of possibilities for affordable fun in Pittsburgh. All it takes is a little exploring. Get out there!
Mark Zelkovic, Marketing Summer Associate