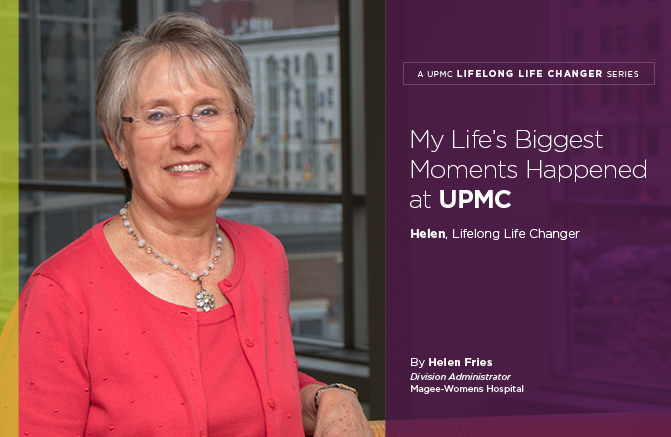 By Helen Fries, Division Administrator, Magee Women's Hospital  
My name is Helen Fries, and I'm a UPMC Lifelong Life Changer.  
Forty years have gone fast here at Magee-Womens Hospital of UPMC! I started as a staff nurse and worked my way through lots of great opportunities. I was a nurse and patient educator, a house supervisor, and a head nurse of inpatient gynecologic oncology units.  
I had the pleasure of being involved in many initiatives as the business of health care evolved. I met my husband here. I had my children here. I watched over many family and friends as they had their children here. Life's biggest moments have happened right here at UPMC! 
Now, working for the past 25 years for the Physician's Services Division, I had the honor of working with the brightest, kindest, and best doctors in the field of ob/gyn. This is my final year; I will retire in December. It has truly been my honor. It really has been life changing.