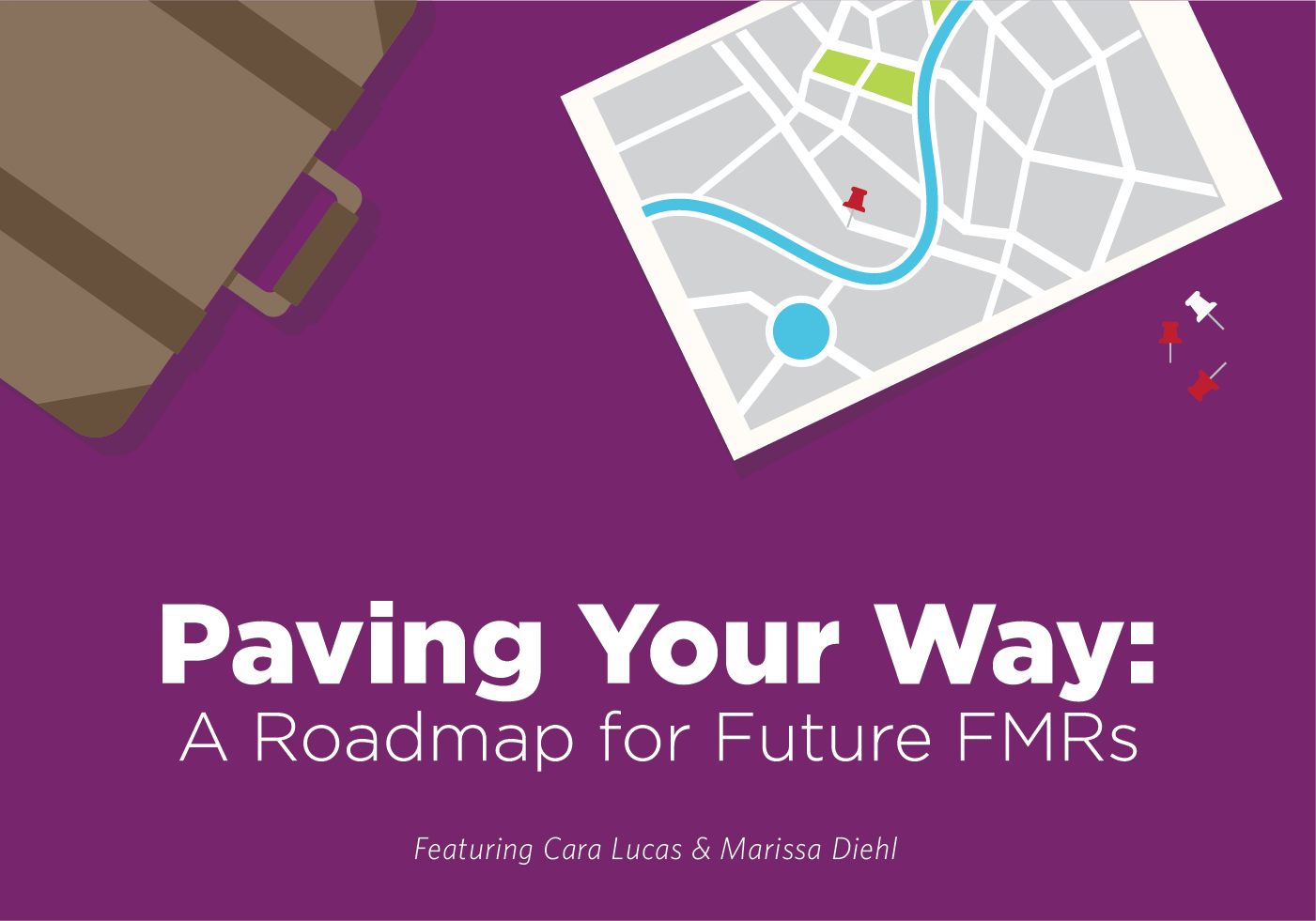 UPMC's Finance Management Rotation (FMR) program is a three-year, immersive leadership development program that provides participants with three, one-year rotations in various areas throughout finance and accounting.
We asked two current FMRs, Marissa and Cara, for tips they'd like to give to college students wondering, "What can I do to prepare to be the best possible candidate for UPMC's FMR program?" Marissa and Cara were once in your position, and provide directions for paving your way to a career path at UPMC!  Here are their thoughts: 
---
Before we were FMRs at UPMC, we were college students, just like you! Here are some words of wisdom to anyone considering how they can become the best candidate for UPMC's FMR program.
FIND YOUR PASSION
Cara Lucas: "When at college, consider investing time in your passions. Many students spend more time trying to boost their resumes instead of doing things they truly enjoy, but oftentimes the activities you're passionate about and truly committed to are the most impressive things on your resume. More importantly, these are the things that make you an interesting and well-rounded person, and those qualities have value beyond the boardroom!"
GET INVOLVED
Marissa Diehl: "Being involved in extracurricular activities and taking on leadership roles while on campus will help diversify yourself from your peers when you're vying for professional experiences down the road. I recommend joining a student organization as soon as possible. It doesn't necessarily have to be something related to your major, but as Cara said, it should be something you are passionate about or just enjoy participating in."
BE A LEADER
Marissa: "Whatever you're involved in, getting involved on its executive board or leadership team will become an important experience for you not only as a future professional but as a person! By actively participating you will add value to the organization and be able to include meaningful information on your resume. Additionally, many interview questions for the FMR program are framed for a candidate to answer using past experiences as support, so student organization involvement can provide the foundation for your response!"
USE YOUR RESOURCES
Cara: "Something I found to be really valuable was taking the time to get to know my professors; not only does visiting office hours help you understand the material better, but it also gives you a great opportunity to get to know some really incredible people who are great resources as you're trying to figure out what you want to do with your life."
LEARN AND GROW
Cara: "Take advantage of the courses your college offers. I'd recommend taking some time to learn how to really use Excel. Excel is an incredibly powerful tool and knowing how to use it effectively will make your work as an FMR so much easier."
ENJOY THE RIDE
Marissa: "College is such a fun and unique time in your life; it's really important to think about and prepare for the future, but don't spend so much time stressing over the future that you forget to enjoy the present."
---
Interested in becoming a #UPMCFMR? With a full-time salary and full-time benefits, you will gain high-level exposure to all of our executives, and gain valuable industry experience while you're at it! Upon completion of the program, graduates are highly sought after for complex roles across the organization. Learn more about UPMC's FMR program here.