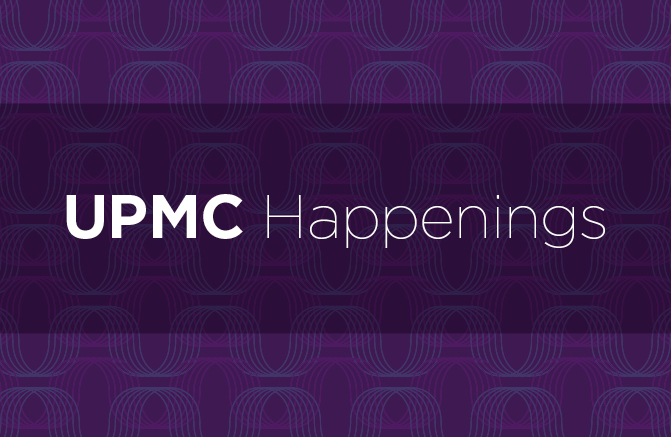 Welcome to UPMC Happenings, our most up-to-date list of upcoming recruitment events! Explore exciting career opportunities, and learn how you can make a difference with UPMC
Jump to Event
---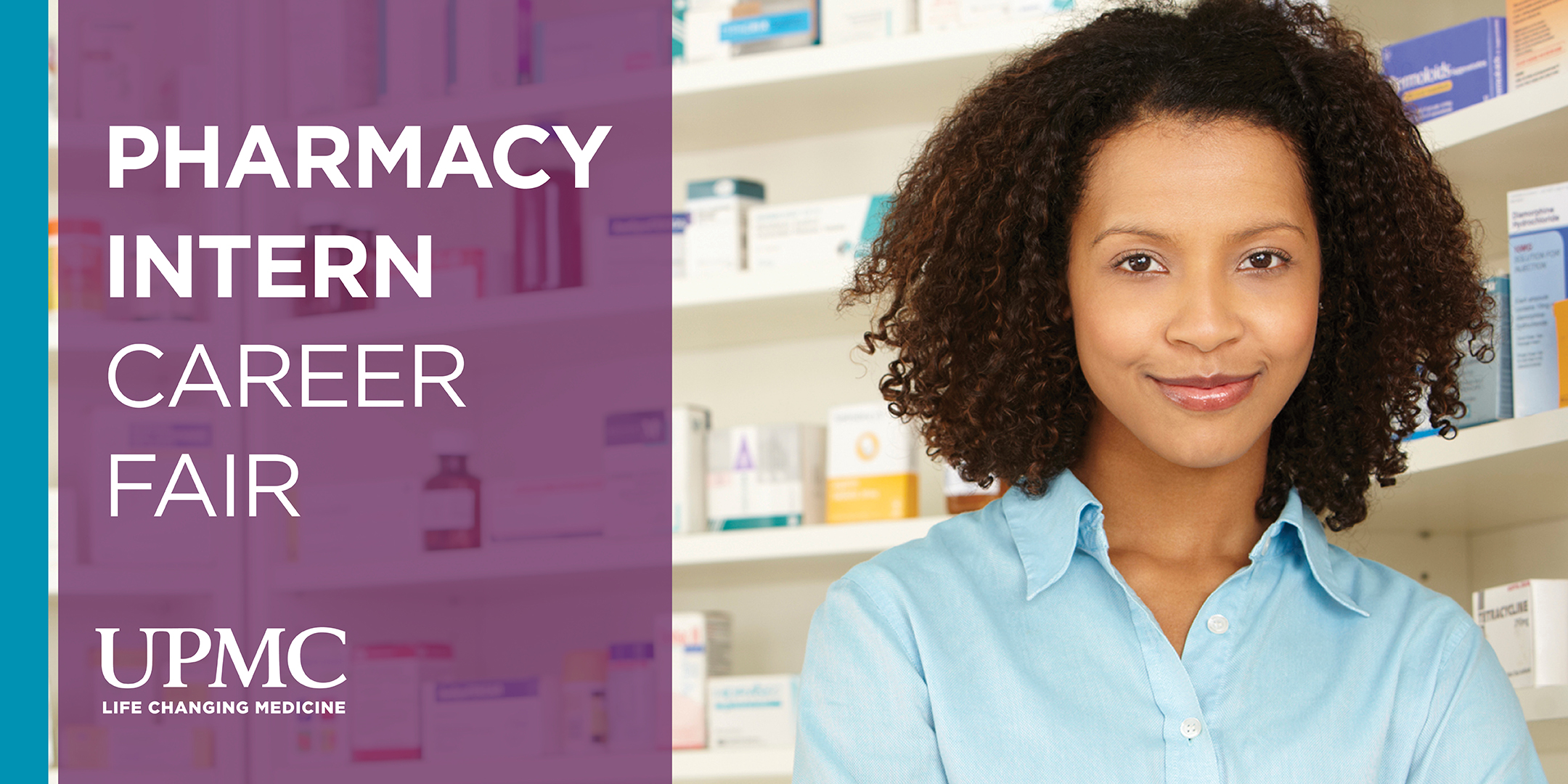 UPMC Pharmacy Intern Career Fair
Learn how a pharmacy internship at UPMC can help you take the next steps in your career. Meet with hiring managers to learn how you can gain hands-on pharmacy experience, receive internship credits while you're still in school, and get your foot in the door at UPMC.
Learn More
Join Us
Wednesday, Jan. 9, 2019 | 3 to 6 p.m.
University of Pittsburgh
Oakland/Shadyside Campus
BST South: S100A
Questions? Contact Eleni Steinbugl at steinbuglem@upmc.edu
Which Pharmacies Will Be There?
UPMC Mercy
UPMC Presbyterian
UPMC Shadyside
Rx Partners, Inc.
UPMC Children's Hospital of Pittsburgh
UPMC Magee-Womens Hospital
UPMC Western Psychiatric Hospital
Chartwell Pennsylvania
Which Internship Is Right for You?
Casual Pharmacy Technician – 2023 graduates
4th Year Intern – 2022 graduates
5th Year Intern – 2021 graduates
6th Year Intern – 2020 graduates
---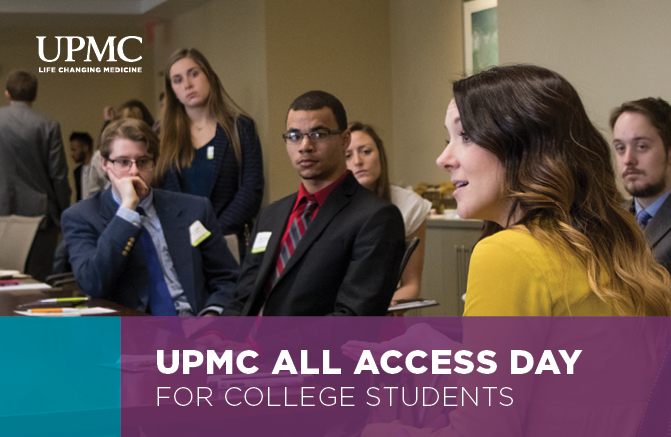 UPMC  All Access Days for College Students
Are you ready to take your first step into the professional world? Join us for a half-day program to get a behind-the-scenes look at what it's like to work at UPMC and UPMC Enterprises. You'll learn about our internship and full-time opportunities for students in fields throughout UPMC, and our recruiters will be there to network with you and help you prepare.
Are you wondering what recruiters look for in candidates? Worried that your resume could be stronger, or that you won't know how to answer interview questions? Whether you're studying nursing, business, or anything in between, we're here to help you make your mark.
Learn More
What to Expect
Hear from a current intern or a UPMC employee who started his or her career here as a student
Pose all your application, resume, and interview questions to a panel of UPMC recruiters
Learn how to make a great impression during one of our professional development activities (past activities have included resume building, mock interviews, elevator pitches, and networking tips)
Take your first steps toward your future with confidence. Join us at one of our All Access Days for College Students!
Upcoming Event Dates
February 8, 2019
March 8, 2019
April 12, 2019
May 10, 2019
June 14, 2019
July 12, 2019
August 9, 2019
September 13, 2019
October 11, 2019
November 8, 2019
Please check the event registration page, for dates and times may have changed.