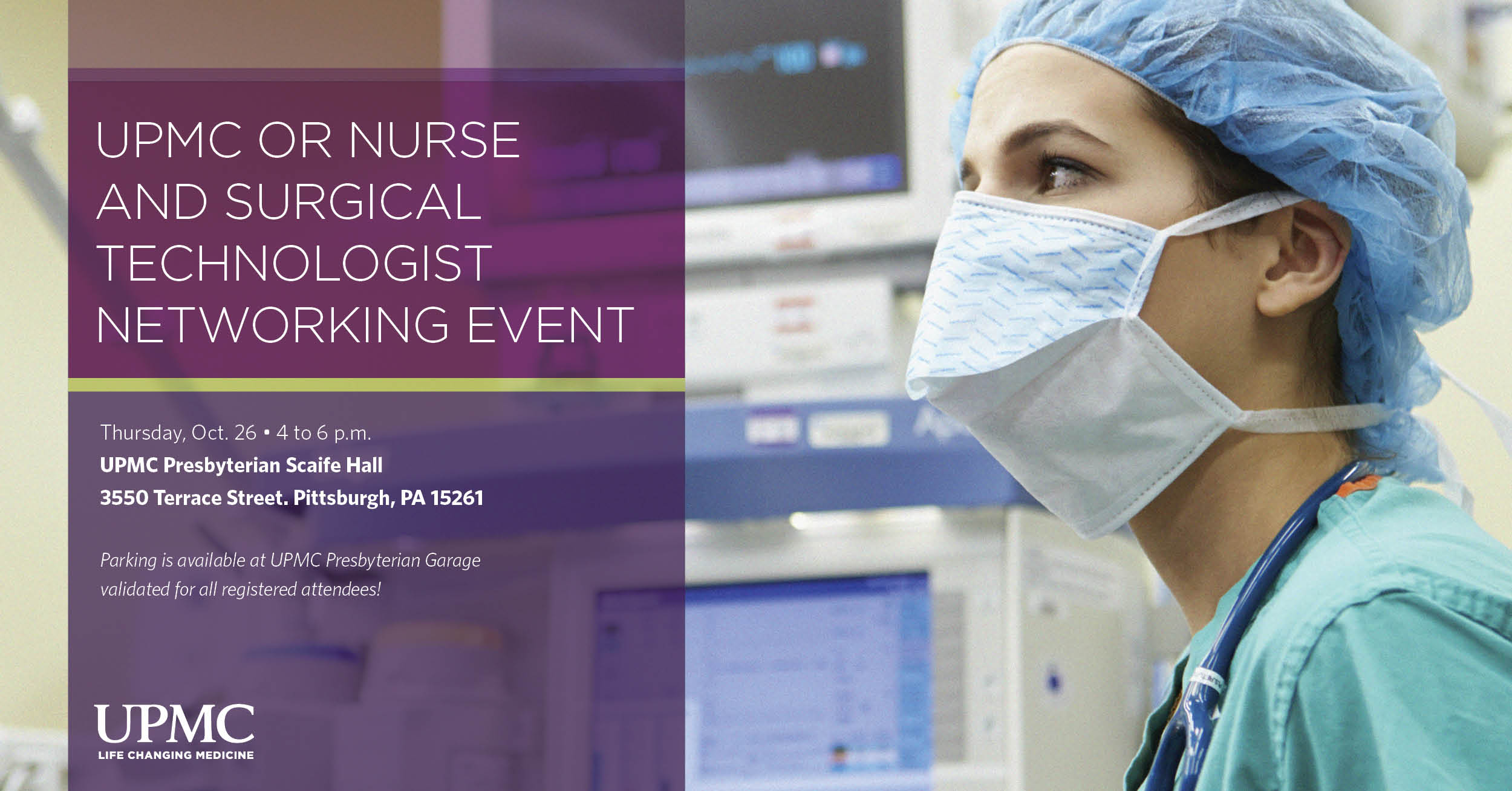 Welcome to UPMC Happenings

, our most up-to-date list of upcoming recruitment events! E
xplore exciting career opportunities, and learn how you can make a difference with UPMC.
UPMC Operating Room Nurse and Surgical Technologist Networking Event
Learn more and RSVP by emailing Julianne Remaley at remaleyj@upmc.edu
Are you an operating room (OR) nurse or surgical technologist who is passionate about delivering the best care possible? Would you like to grow your career in an innovative, cutting-edge OR facility? If so, join us for an exciting afternoon of networking, professional development, refreshments, and more!
Don't miss your chance to explore rewarding career opportunities and learn about sign-on bonuses offered for certain positions!
Event Details
Thursday, Oct. 26, 4 to 6 p.m.
UPMC Presbyterian Scaife Hall
3550 Terrace St. Pittsburgh, PA 15261
Parking is available at UPMC Presbyterian garage – validated for all attendees who have RSVPed!
Please arrive early and sign in before 4 p.m. Wear scrubs or business casual attire.
UPMC Community All Access

Day

Events
Looking for a chance to network with UPMC recruiters? Join us at our next Community All Access Day event to brush up on your interview skills, and learn more about exciting career opportunities!