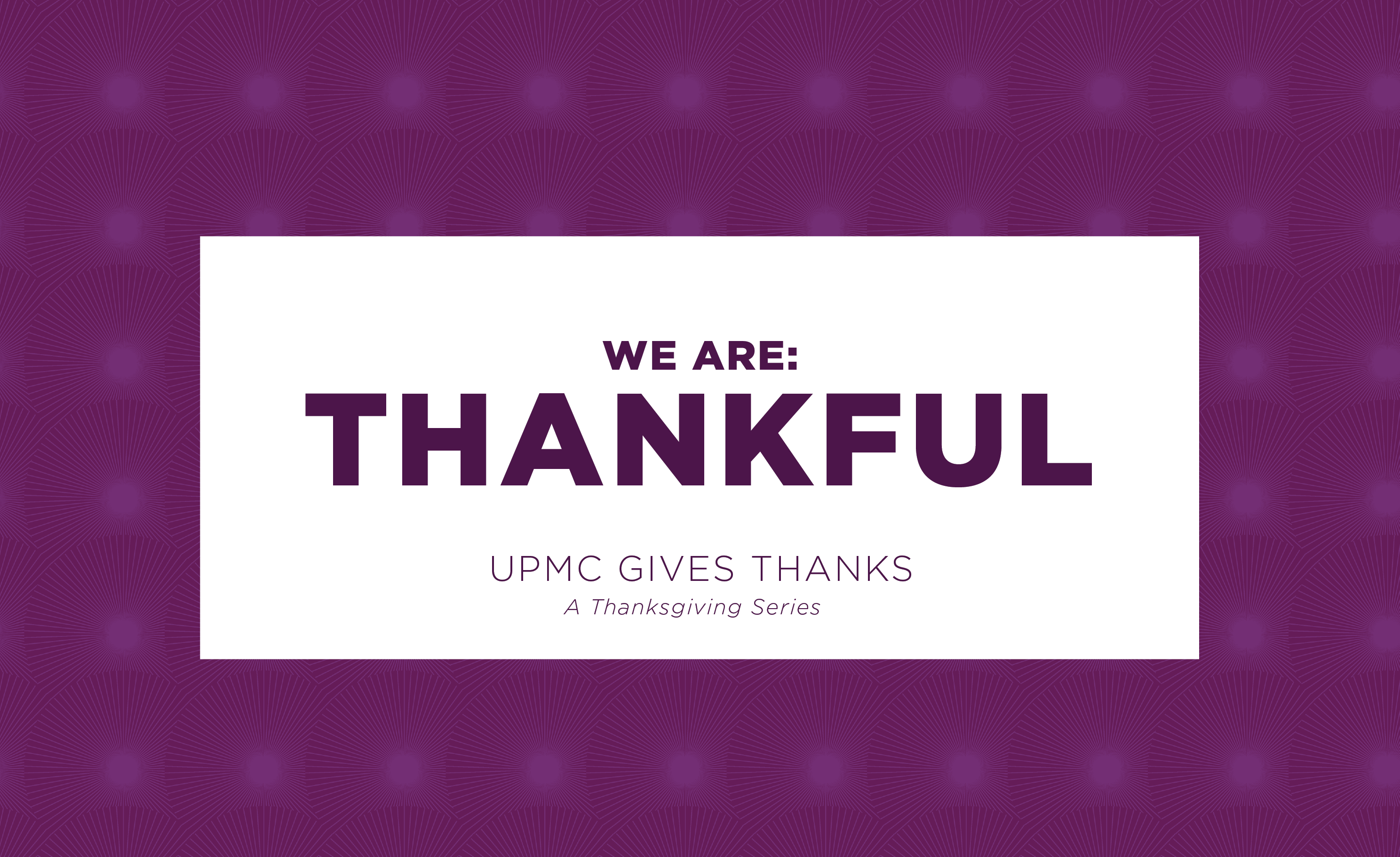 With Thanksgiving around the corner, we're reflecting on all the things we have to be grateful for. We asked UPMC employees to share what they're thankful for, and their stories are below! Join us the whole month of November to hear from 12 employees on what they are thankful for this year. 

HEALTH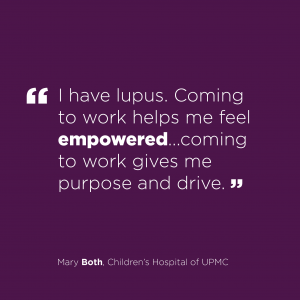 Mary Both, Health Unit Coordinator, CHP-Neonatal ICU: "I am very thankful for my job here at Children's. I've been here for about 27 years. I also have lupus. Coming to work helps me feel empowered. I don't want to give up because of my illness and coming to work gives me purpose and drive. I am also thankful for my very supportive and helpful husband and for my daughter. I am also thankful for my co-workers – for their support, friendship and even help when things are tough." — Mary Both, Health Unit Coordinator, CHP-Neonatal ICU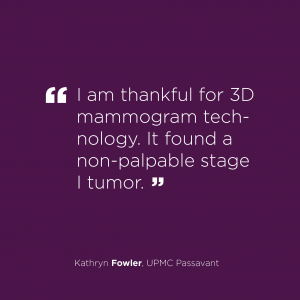 Kathryn Fowler, Informatics Nurse I, UPMC Passavant: "I am thankful for 3D mammogram technology. It found a non-palpable stage I tumor."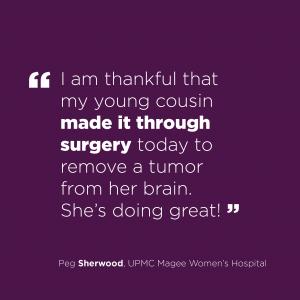 Peg Sherwood, Master Police Officer at UPMC Magee Women's Hospital: "I am thankful that my young cousin made it through surgery today to remove a tumor from her brain. She is doing great!"
WORK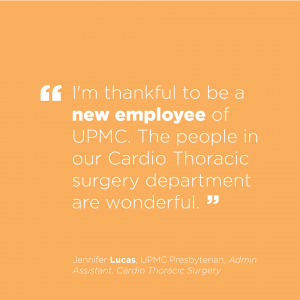 Jennifer Lucas, UPMC Presbyterian, Admin Assistant, Cardio-Thoracic Surgery: "I'm thankful to be a new employee of UPMC. The people in our Cardio Thoracic surgery department are wonderful. I'm also thankful for my children and my faith. I always try to find things to be thankful for, there is always something… even if it's just for breathing."
Gladys Carlen, UPMC Mercy Cancer Registry, RHIT: "I am so thankful not only to work for UPMC but also volunteer at UPMC Mercy, where my career started in 1974 in Medical Records and transferring to the Cancer Registry, with my therapy dog, Hon-e-Bear. We enjoy bringing smiles to whoever we meet. She has mighty power in her little paws. I am so glad to share my dog and tell our stories with people along the way."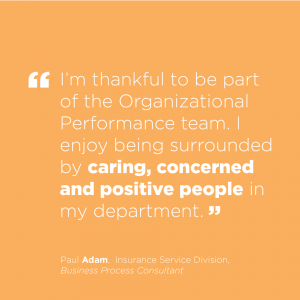 Paul Adam, Insurance Service Division, Business Process Consultant: "I am thankful to be part of the UPMC team and especially the Organizational Performance team. I enjoy being surrounded by caring, concerned and positive people in my department and the departments with which I work." 
Kim Howell, UPMC Hamot, RN: "I started my career at UPMC at the age of 49. I am thankful for the support of my friends and family, (single mom here), and for the support of the great guys & gals on my floor at Hamot 6 South. They never seem to be too busy to lend a helping hand. The gift of time is a most generous gift on such a busy floor!"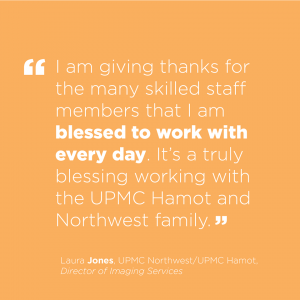 Laura Jones, UPMC Northwest/UPMC Hamot, Director of Imaging Services: "I am giving thanks for the many skilled, professional staff members that I am blessed to work with every day. As my family and friends remain closest to my heart, I am also thankful for the care and kindness that my working family provides to their patients daily. It is a truly blessing working with the UPMC Hamot and Northwest family daily who are also dear to my heart. "
---
Check back next Thursday for more! 
***