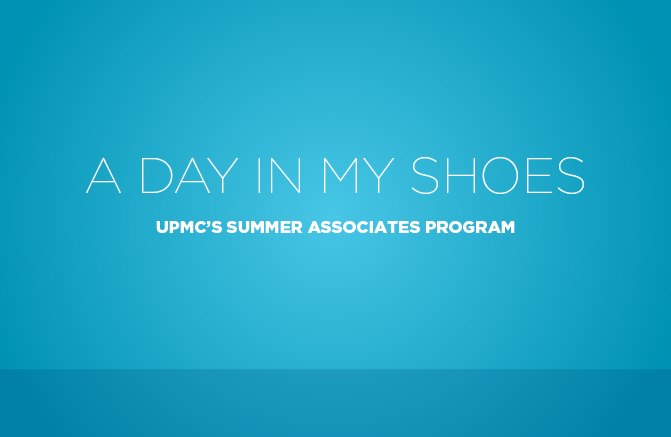 Becoming a UPMC Summer Associate means taking a big step into the professional world and preparing for your future. This 11-week, paid internship is a unique opportunity to make a real difference at UPMC in departments like Corporate, Insurance, Health Services, and UPMC Enterprises.
Ever wondered what working at UPMC is like? From commuting downtown to the Steel Tower, working on important projects with your team, and enjoying everything that Pittsburgh has to offer, there's a lot to take in!
Get a taste of the Summer Associate experience, straight from one of our program alumni.
---
Meet Caitlyn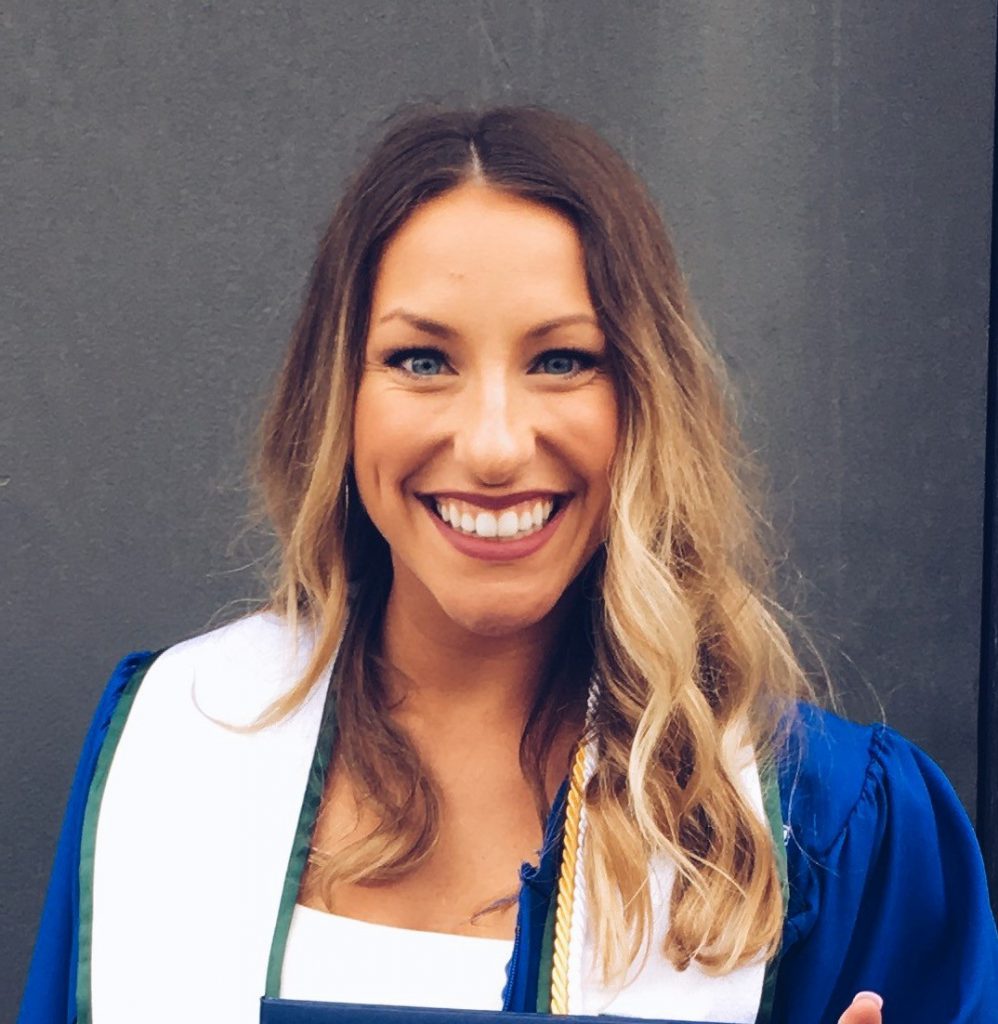 Caitlyn J., UPMC HR Campus Programs Summer Associate
My name is Caitlyn, and I spent this past summer working in downtown Pittsburgh as a member of the Campus Programs team. I joined UPMC following my graduation from the University of Kentucky with a degree in communications and information, with a focus in health care communications.
Come along with me as I give you a glimpse of what a typical day looked like for me this summer!
Starting My Day
Becoming an Early Riser
I'm not usually a morning person, so the morning can be a little challenging for me during the week. I typically wake up around 6:30 a.m. and start getting ready for the day. In Talent Acquisition, we can wear jeans if we don't have an important meeting, but I always double check my calendar to make sure. If I don't have a meeting, I like to be comfortable and throw on a pair of jeans. (And come on… who doesn't love to wear jeans to work?)
Making the Most of My Daily Commute
Because I'm a recent graduate, I decided to save money by living at home for a few years. My older sister also lives at home and works downtown, so on most days we drive to work together. Morning traffic can make driving into work boring, but it's more fun when you have someone to talk to on the way. I truly enjoy my commute to work, because I like being on a routine and listening to my music as I drink my first cup of coffee.
Making a Difference on the Campus Programs Team
When I get into the office, I'm always excited to talk to my coworkers about their weekends and hear their stories! The Campus Programs team has made me feel so comfortable and included, and I love coming into work, connecting with them on projects, and helping them in any way I can.
My Creative Outlet: The Summer Associates Newsletter
This week, I'm working on the upcoming issue of the Summer Associates Newsletter, which is sent out every other week. I love being able to create these newsletters from scratch, because it allows me to be creative and give people something different every time. I touch base with the communication chairs in each department to make sure they've sent me updates on what our Summer Associates are working on. I format and create the updates for everyone to see what the Summer Associates are up to.
Event Planner Extraordinaire
I'm also planning our end-of-summer event. I have full control over where we go and what we do there, and I have been contacting multiple venues and creating event proposals to show my manager for approval. I love being able to work on a variety of tasks that are fun and rewarding. Being on the Campus Programs team gives me the opportunity to connect with a wide range of people and create fun events for the Summer Associates to remember their time here at UPMC.
Work Hard and Play Hard
UPMC has planned various events for the Summer Associates this week, including an outing to a Pittsburgh Pirates baseball game. It's a great way to network with UPMC leadership, enjoy each other's company, and have a good time at the ball park! I have met so many people through the summer, and I am so excited to be able to hang out with them more and learn more about them.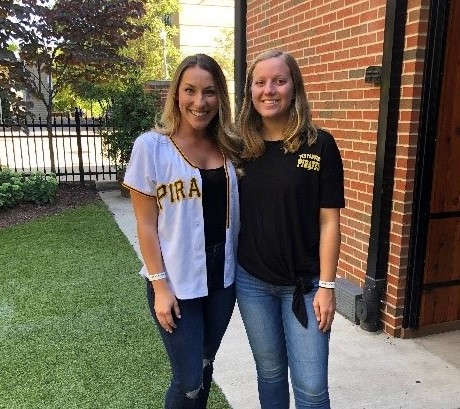 Weekends with Friends, Family, and My Fur Baby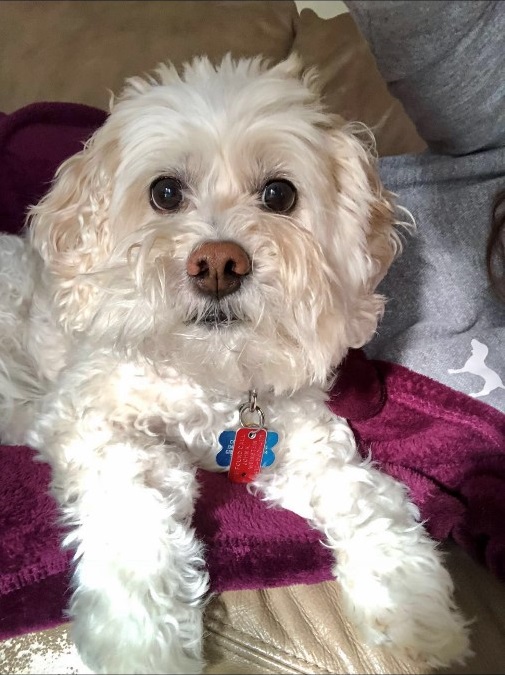 I was born and raised in Pittsburgh, and I love to try new things, explore the city I love, and meet new people. This summer, a lot of my friends are moving away to new cities, so I have been making it my mission to spend as much time as possible enjoying the summer with them. I love being outside and soaking up as much sun as I can!
I love dogs, and I love spending time with my pup, Coby! He's a fluffball with a crazy personality, and he loves to cuddle and be around people. Our family likes to fight over who his favorite of the family is, but of course I'd like to say I'm the winner!
---
Thank you so much for coming along with me for a glimpse into my summer at UPMC.
Would you like to learn more about this exciting opportunity to gain experience in your field, or do you know a student who would be a great fit for the Summer Associates Program? Click the button below!