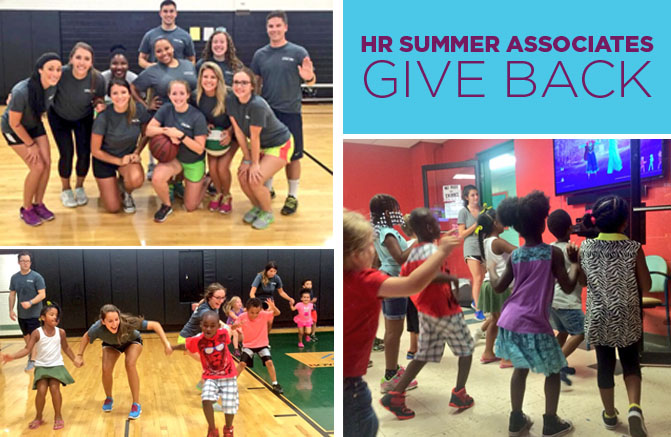 If you think being a Summer Associate is all work and no fun, think again! As a Summer Associate, you are given the opportunity to participate in several community service events where you get to network with your fellow SA's and also add value to the true mission of UPMC in giving back to members of the Pittsburgh community.
This summer as the Service Chair for the 2015 HR, Actuarial, and WorkPartners Summer Associates, I had the opportunity of organizing a departmental service event with my fellow SA's. For our service event, we decided to help out local children in the area by partnering with the Shadyside Boys and Girls Club, a nonprofit organization who provides programs and services to those young people who need it the most in helping them reach their full potential. During our last few weeks as HR SA's, we as a group devoted a few hours of our time to visit the Shadyside Boys and Girls Club. We split up into groups and spent the afternoon entertaining the 100 kids enrolled in the BGC summer program. Among the variety of different games and activities we played, kickball and dodge ball were two of the most popular!
At the end of our fun-filled afternoon of volunteering it was hard to tell who was more tired…the SA's or the kids! Overall it was a successful service event and so much fun for all!
Sam Lund, Human Resources Summer Associate