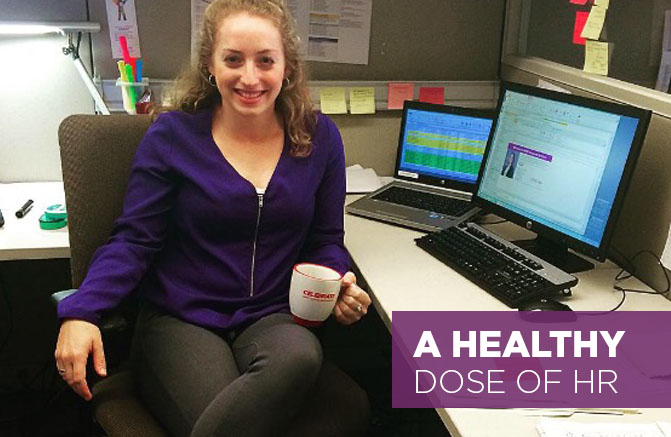 The most successful Human Resources professionals meet work challenges with an arsenal of experience and knowledge. Combining the diversity of HR with the intricacies of the health care field offers an elaborate and sometimes intimidating pairing. Health care, especially since the passing of ObamaCare, has ever-changing regulations, legislation, standards, and technology.  It is therefore imperative for HR professionals to be on top of their game and evolve as the industry does. UPMC seeks to improve the quality of human life by providing superior medical services. Human Resources offers a unique means to assist this overarching goal.  My experiences at UPMC thus far have led me to three general conclusions about why the HR profession and the health care field have a crucial symbiotic relationship.
1) You can't escape compliance– Safety, ethics, and privacy are a few key words that are often on the minds of HR leaders, especially those governing health care, which has stringent policies and expectations for patient care. Penalties and lawsuits are always lurking in the shadows, and this burden often rests largely upon HR professionals who must communicate and enforce policies throughout an organization.  Knowledgeable HR leaders create compliant employees who then provide quality care to patients.  It's a domino effect that begins with us, and reinforces the necessity of educated and proactive HR personnel.
2) A skilled workforce is essential– From a talent acquisition perspective, hiring and training top talent is especially important in health care due to the specialized skills of medical staff.  Without a properly trained workforce, the reputation of a company would severely suffer.  UPMC prides itself on having top quality medical care, and much of that stems from hiring the right people and investing in their education and training.  I'm in HR Corporate Services this summer, and though we don't hire or recruit, we deal with topics ranging from employee talent reviews to disciplinary action.  Therefore HR, through its relationship with the workforce, plays numerous key roles into the output of service a health care institution has to offer.
3) Health care touches the lives of everyone – At the end of the day the most rewarding aspect of working in HR in the health care industry is the privilege to impact lives.  In Human Resources at UPMC we aspire to govern a satisfied, motivated, talented, and compliant workforce.  Even though we may deal with difficult employee relational issues, it's 100% worth the effort because we work for a company that improves the quality of life for family, neighbors, and strangers we haven't even met.
Overall, the HR experience in the health care industry is deeply fulfilling. Some days I'm overwhelmed (especially by all of the abbreviations like COBRA, FMLA, FLSA, ADA, ERISA, and OAPSA to name a few!), but the rewards far outweigh the deterrents.  Every day I learn more, and every day I realize I have more to learn!
Rebecca Mobley, Human Resources Summer Associate