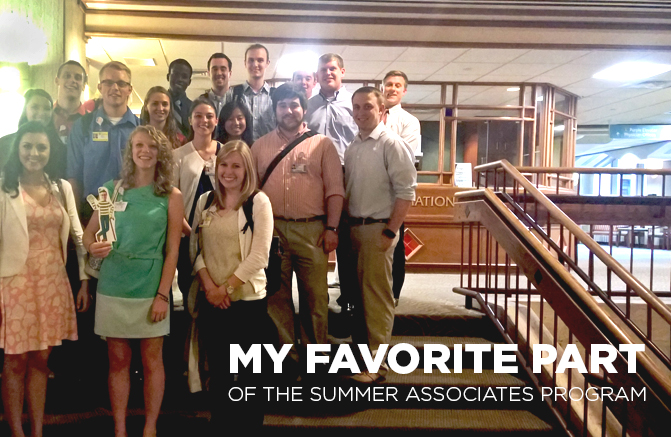 Choosing one thing that is great about being a Summer Associate for UPMC is no easy task. We are able to experience so much here at UPMC, including service events, leisure activities, and career opportunities. However, there is one aspect of this internship that I enjoyed above all others, and that is the ability to network with other people.
Being an intern for UPMC has granted me many opportunities to network with executives, managers, coworkers, and fellow interns. Meeting new people and building new relationships is one of my favorite things to do. The Summer Associates Program did not leave me sitting at a desk for 40 hours a week, instead I was given many opportunities to strengthen personal relationships with other interns and establish professional relationships with executives and physicians. In fact, many events, such as building tours, executive lunches, service events, and even a Pirates baseball game, were held specifically for networking purposes. Only at UPMC do you receive these opportunities.
Working for UPMC has introduced me to so many great people. I have made friends that I will always keep in contact with and I have met amazing executives that solidified my dream of working with UPMC for many more years. Being able to network like I have this summer is practically unheard of for 20 year old college students, and it has opened a number of doors for me. Being a Summer Associate for UPMC was not just a summer job for me; it was the first step in my career.
Lucas Carney, Information Services Division Summer Associate