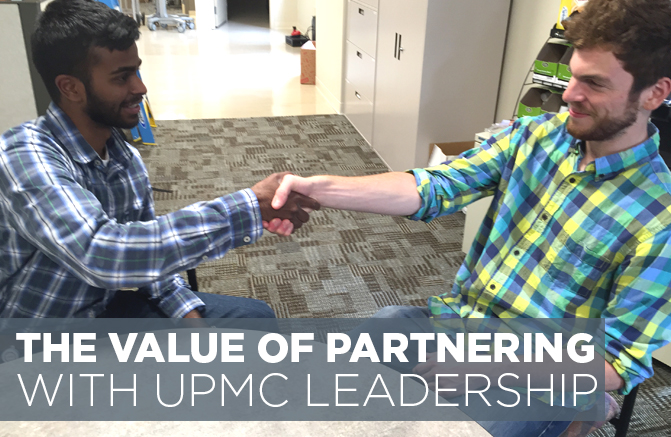 At times throughout the program, Summer Associates may need extra direction to manage their tasks and projects. For this reason, each Summer Associate is assigned a manager! The role of the manager is to make sure their intern is completing valuable work, as well as guide them throughout their time with UPMC. Both the manager and the Summer Associate can benefit from having each other's work partnership. A Summer Associate helps a manager get work done that other employees may not have time to assist with, providing fresh perspective and feedback on projects that the department is working on.
On my first day at the corporate help desk, it was clear that everyone in the office was very busy with the amount of calls that they receive on any given day. Due to this, projects sometimes were put on hold. My manager told me that I may have the opportunity to complete some of these backburner projects that the department has wanted to do for a while. As a Summer Associate, I was able to help my manager get things done that may have been difficult otherwise. Additionally, I was able to give my manger a fresh perspective on projects that the department had been working on before my arrival. For example, my office was creating a new tool for UPMC employees called "Self Help." I was able to give my opinion about the tool as someone who had never seen it before.
Having a manager to ask questions to is a vital component of work. On my first day when I had no idea what the help desk did or how any of their processes worked, my manager had me sit with one of the trainers to learn about how the department functions on a daily basis. Knowing how the department works helped me immensely as the summer progressed. Furthermore, a manager can provide assistance when needed. When I was preparing for my Kick-Off presentation, my manager assisted me throughout the process and helped me practice adequately for the real deal.
The work partnership between a manager and a Summer Associate is invaluable and has definitely helped me throughout my time at UPMC as a Summer Associate!
Matthew Lampl, Information Services Division Summer Associate