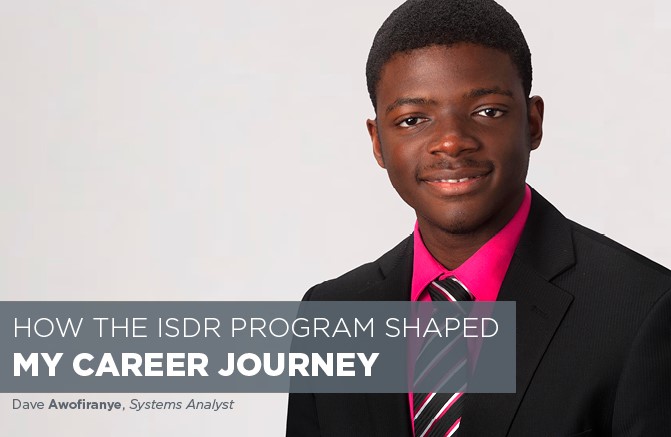 When it comes to careers, a common phrase heard from my generation is "I don't know what I want to do!" Although I am in my third rotation of UPMC's ISDR Program, I am still not sure where my career is headed! However, as I graduated college with an interest in the IT field, the ISDR Program was exactly what I needed to help me tackle this question.
The ISDR Program is a great fit for me because I want to continually grow my professional skillset. The fact that the rotation allows each participant to gain excellent experience in various areas, building upon previous experience to grow into a better employee, is awesome! In fact, I believe this opportunity to be unmatched, since each rotation provides unique leverage in the next rotation, whether it is application knowledge, team contacts/networking, or overall business familiarity. This sort of leverage will serve me well in my future career endeavors, too!
I am very glad to be participating in this program. I still have some time left before I complete my four rotations, and I am using this time to learn as much as I can! I want to contribute as much as possible to the end goal of quality patient care, developing my professional potential along the way. This program is helping me shape my career path.
Dave Awofiranye, Systems Analyst