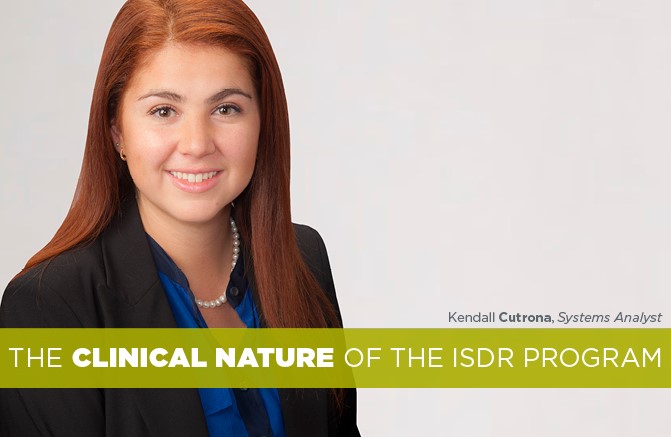 When I found out my first rotation was in Nursing Informatics eRecord, I was a little confused. It's the only rotation not considered ISD, I was going to be the only ISDR in a clinical setting, and I only had a vague idea of what 'nursing informatics' really entailed.
Something I found interesting and surprising when I began my rotation was that among other duties, nursing informatics provides Cerner (aka eRecord, PowerChart, CareNet) education to all new hire nurses, PCTs, HUCs, and providers at UPMC. The education for nurses is the most in-depth training because they constantly use PowerChart to view and complete tasks, orders, and document the inpatient visit. Their training consists of three four-hour courses, covering the numerous tools, features, and documentation requirements of the electronic health record.  Although the informatics nurses are not the ones making the changes and upgrades to Cerner, they play a vital role in how users adopt and adhere to them.
In addition to instructing the initial training of UPMC employees, the informatics team provides additional education in a variety of ways:
eRecord Updates– These are weekly publications detailing functional changes scheduled to go live in the coming week that are emailed to all eRecord users.
eRecord A to Z—This website's content is maintained by the nursing informatics team. It houses eRecord reference documents including eRecord Updates, QuickTips, Best Practices, Reference Guides, Tutorials, and more.
Rounding— The informatics nurses round on the hospital nursing units to provide eRecord support. We survey the nurses on duty about issues they have with eRecord, documentation, workflow, and devices. During this time we also educate the nurses on best practices and upcoming changes, as well as answer any questions they have. We see all of the units in the hospital about every other week and follow up with issues encountered on the previous visit.
Hospital Informatics Councils—Each hospital in the system has a nursing Informatics Council that meets monthly to promote standardization and compliance of documentation in the eRecord and inform the council members of system changes and updates. The group is made up of informatics nurses and nurses from each unit, who bring information back to their home unit. The UPMC Presbyterian Informatics Council has also recently included rounding as part of their meeting.
Kendall Cutrona, Systems Analyst