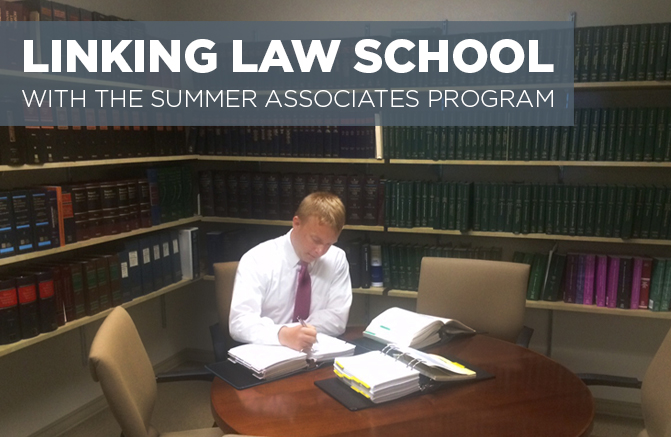 First-year law students often set out to find an official legal experience within the form of a summer job or internship. Those accepting a Summer Associate position with UPMC's Corporate Legal department will work closely with attorneys on a wide variety of legal issues, utilizing their first-year training and knowledge at one of the largest and most diverse companies in Pennsylvania.
Summer Associate work entails researching issues, and writing reports and memorandums for supervising attorneys, concerning findings and possible future considerations. The supervising attorney presents a general legal issue, and the Legal Summer Associate must narrow it down to a specific topic, determining where to begin the research process. At this point, the depth of background and grasp of first-year law school courses becomes crucial. The presented issue can span a range of topics, so the Summer Associate must be able to not only determine the topic at hand, but the specific rule to be applied. Having a strong research plan allows the Summer Associate to work efficiently and meet deadlines.
Comprehension of rules and how they apply to specific situations is another very important training element. Working for such a diverse medical system, attorneys face a vast array of legal issues, such as employment disputes, contractual negotiations, mergers and acquisitions, and everything in between. Even if the research is on an unfamiliar topic, the Summer Associate is still expected to identify the issue, determine which rule to follow, and find analogous cases that may provide guidance.
Important to note, success in a legal internship at UPMC may depend upon writing ability. After identifying legal issues and applying one or more rules, Summer Associates must then consolidate their results into concise, yet thorough, memorandums. Frequently, the supervising attorney will follow up about the research, and the Summer Associate may be invited to attend a related meeting or court hearing. Though they are not yet licensed attorneys, Legal Summer Associates at UPMC are tasked with researching and presenting important information, and then applying that information to real legal situations.
To sum it up, an internship with the UPMC legal department provides interns with a great experience and exciting opportunities! However, first-year law school knowledge will be heavily incorporated into everyday tasks. Preparation is key.
Joe Joyce, Legal Summer Associate