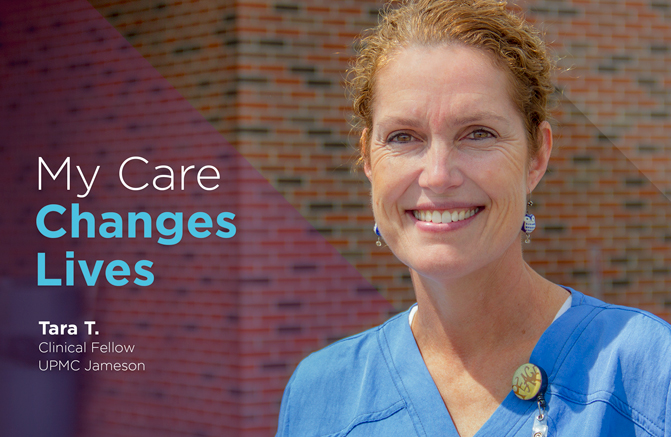 If you have set foot into the medical world, then you have probably been impacted by the work of a nurse. All across the country, nurses are the caretakers, advocates, teachers, and friends who make caring happen.
Come along with us as we open the doors to the world of nursing. What does it take to be a nurse? What kind of impact do nurses have on their patients? Why is nursing such a meaningful career?
It's time to hear the stories of how nurses change lives.
---
From the Art Studio to the Emergency Department
Fifteen years ago, husband and wife Cameron and Tara T. were fully engrossed in their careers as artists. Together, they owned a copper enamelware business where they created pieces through a metalsmithing process and sold them to galleries across the country.
But everything changed for them when Tara gave birth to the couple's first child. Tara said, "I had a nurse who was so amazing that she actually inspired me to change my career." Her labor and delivery nurse "took a scary scenario and made it more comfortable. She put me at ease, she was kind, and she was just an inspiring person."
Tara went back to nursing school and began to pursue a career in nursing. Several years later, Cameron followed suit. Now, a decade and a half later, Cameron and Tara are both full-time nurses in the Emergency Department, serving in two separate UPMC hospitals: Cameron at UPMC Mercy and Tara at UPMC Jameson.

Embracing Their Communities
Transitioning from a career in the arts to a career in health care may seem like a huge jump, but Cameron and Tara have brought the same passion to their second career as they did to their first. Cameron finds the environment of the Emergency Department exciting and challenging, and he says it's almost impossible to get bored with the hectic pace of the ED. At Mercy, Cameron said, teamwork is everything. "The people here are awesome. Everyone has to be at their best and look for opportunities to help each other, because you're going to need the help later on, too."
For Tara, who recently transitioned from UPMC Magee-Womens Hospital to UPMC Jameson to work closer to the couple's home, the opportunity to care for her own community means the world to her. Tara said, "I just filled out the emergency card for my children, who go to school locally, and they ask the question 'Where do you want your children to be sent [in case of emergency]?' And I underlined Jameson. Absolutely Jameson."
Tara believes that caring for her own community makes all the difference. "You take ownership of a place when you feel connected. I want Jameson. I want to be here. I want this to be the best that it can be."
What Nursing Means to the Tuckers
Cameron and Tara never could've predicted where this second career would have taken them, but now their career choice has changed everything for them. Cameron said, "Maybe it seems obvious now, but it wasn't so obvious at the time how we ended up in health care. It was a good decision." Their work in the Emergency Department provides Cameron and Tara with an outlet to invest in their communities and have a tangible impact.
While their interest in the arts will always be a part of their lives, the Tuckers are proud to call themselves nurses. In Cameron's words, "You can make money doing just about anything, but it's hard to find something that, at the end of the day, you can feel like you actually made a difference."
According to Tara, nursing has given her "a life with meaning." She said, "Here in the Emergency Department, you're taking a person's worst day, and you have the opportunity to make it not as bad as it could be. You can help them and make an impact on that individual and their family. That's huge. Where else do you get to do that?" Thanks to Cameron and Tara's willingness to follow the call into the Emergency Department, hundreds more patients are now experiencing that impact.
---
Are you ready to discover what a nursing career at UPMC could mean to you?
For more stories of UPMC's life-changing nurses, follow along using the hashtag #mynursingstory on Facebook, Twitter, and LinkedIn
---