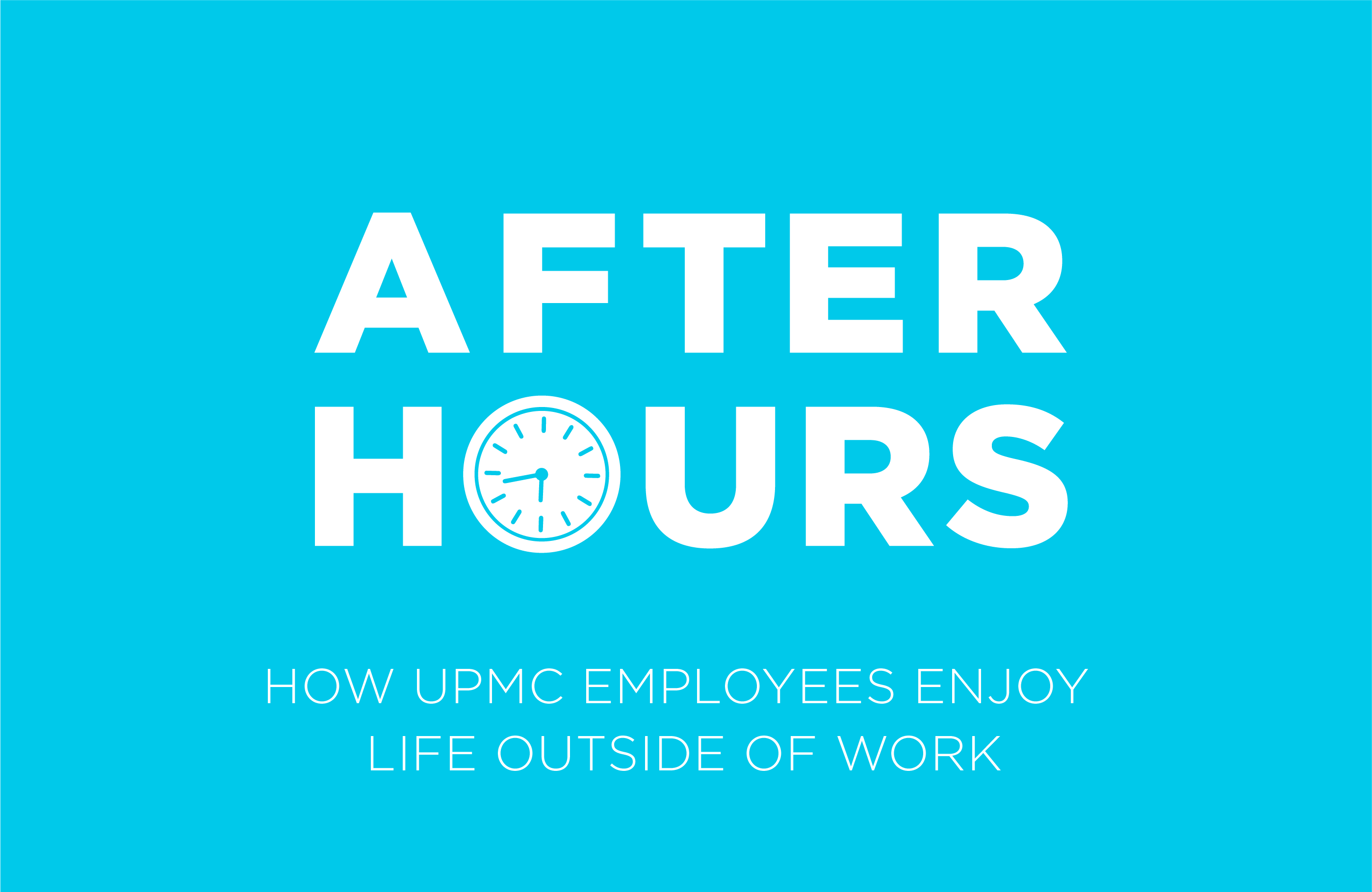 Doing meaningful work you love contributes a great deal to a high quality of life, but it's just as important to pursue your passions outside of work, too. From kayaking and gardening to hiking and biking, our employees are up to some pretty neat things after work!
We asked real employees to share stories of what they love to do after hours, and we loved reading their responses. You can read their responses for yourself below, and discover what life is like for UPMC employees after hours!

---
Enjoying The Great Outdoors
Our employees are adventurous, and many enjoy spending their time in the great outdoors. With locations across Pennsylvania and even into New York, UPMC employees have plenty of interesting places to explore after work!
I spend most of my free time at the softball fields with my three girls, ages 11, 8 and 2. The other girls play both recreational softball and play on a traveling softball league. We attend many tournaments from Erie, to Pittsburgh to Ohio. The youngest is their biggest fan! My husband coaches so we are all involved and love soaking up our Vitamin D and cheering on our favorite Cranberry Chaos players! —Holly Coe, UPMC Northwest, Pharmacy Technical Supervisor
I am a volunteer trip leader for Venture Outdoors, so I spend most of my time in the woods or on the water. We do a lot of urban hikes as well! —Mara Addison, UPMC Health Plan, Communication & Sales Editor
Outside of UPMC, I think I spend my time at Hartwood Acres Park maybe more than anywhere else I frequent. I have taken friends to their summer concerts, borrowed their dogs for afternoon excursions, or simply laid a blanket out on the grass to read a while. Hartwood Acres also gives me a lot to photograph, which has been a passion of mine since college…I utterly love the work I do for UPMC Physician Services, but I would be lost without the places and people that keep me grounded outside of the office. —Sheridan Hughes, University of Pittsburgh, Health Information Management Credentialing Coordinator
Giving Back to the Community
Our employees are generous, dedicating hundreds of hours of their time outside of work helping others in their community.
I enjoy volunteering as a "Land Pilot" with P.A.A.R.T—The Pittsburgh Aviation Animal Rescue Team. We transport dogs. cats, and the occasional sea turtle from danger to safety. —Kim Curtis, UPMC Presbyterian, MRI Staff technologist 
I volunteer with the Baldwin Historical Society. Our biggest accomplishment is the moving and restoration of an 1840 log house.  I also love the outdoors, gardening and hiking and recently joined the Western PA Mushroom Club. We take weekly hikes in various locations around the area. —Patricia Houck, UPMC Health Plan, Sr. Project Manager
I spend most of my time with my wife and son and all my other free time volunteering at Crescent Hose Co. Fire Department. The fire department is like a second family—we have nights where we all bring food or games and have fun and times where we train together. I'm a EMS lieutenant and in charge of a ambulance, training, and supplies. —Kyle Meehl, UPMC Hamot, LPN
A big part of my time after work goes to volunteering with the Sensations Marching Unit as a baton twirling instructor…During the summer months, I coach our parade corp that performs throughout the Pittsburgh area at different parades and festivals. I have been twirling a baton since the age of two, so being able to coach and share my talents with the next generation of baton twirlers is great! —Maria Gerardi, Corporate Services, Recruiter
During my off time from UPMC I belong to the Carmichaels Woman's Civics Club. We support our local communities Food Bank, Libraries, Schools, Art Programs.  We support our Troops and Participate in Wreaths Across America. I also Crochet Chemo Caps for Cancer patients and caps for children at Children's Hospital. —Diane Cutwright, Corporate Services, Contact Center Specialist II
Practicing Hobbies
Our employees are multi-talented! With over 65,000 employees, UPMC is a diverse community of individuals whose many skills shine both at work and at play.
By day, I'm a digital marketer — but by night, you can typically find me either shooting or editing photographs. I run a small business outside of my 9-5 in which I shoot sports photography (college football and basketball), portraits, weddings, infants and families, and more. —Mel Moraes, Corporate Services, Communication & Sales Digital Marketing Specialist II
I am restoring a 1966 " big block" corvette coupe. My brother and I travel to many antique auto events around this region! —Joseph Romano, UPMC Health Plan, Complaints and Grievances
I am an elected official in Monroeville, PA: Councilman 5th Ward. I also coach my daughter's softball team! —Paul Caliari, Magee-Womens Hospital of UPMC, Housekeeping Director
I love to spend my time outside of work volunteering for a local nonprofit BMX track called Westmoreland BMX.  My husband and I have been running the track for five years now and it is worth all of the smiles that we are paid in…We have our own little BMX family where everyone helps everyone. Westmoreland is also lucky enough to train special needs children to ride a balance bike and then take them to a race that is held in downtown Pittsburgh.  It is an amazing job to be able to help these kids week after week race and make sure that they have everything they need to be able to race. — Desiree Palombo, UPMC St. Margaret, Radiologic Technologist
Most importantly, I love spending time with my husband and two children, but I am also passionate about singing and playing guitar. I perform with two different bands- a Blues/Jazz band and a Bluegrass band. — Wendy Koulouris, Children's Hospital of Pittsburgh of UPMC, Transport Team/Flight Nurse
I raise majestic Scottish Highland cattle, 11 ducks, one chicken, and an unknown number of barn cats! — Laura Ross, UPMC Hamot, CRNFA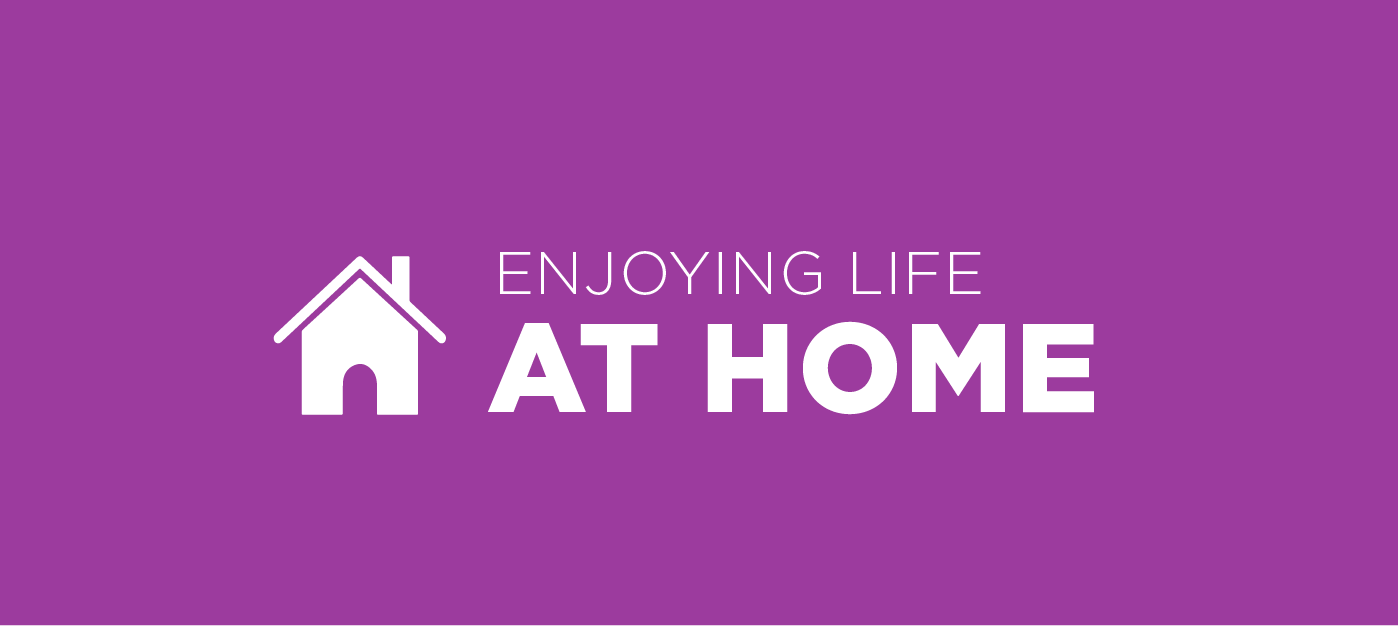 Enjoying Life at Home
Our employees are multi-talented! With over 65,000 employees, UPMC is a diverse community of individuals whose many skills shine both at work and at play.
I spend a lot of time with my family. As a single mom of 3 kids we spend a lot of time outside: walking, biking, small fires, cookouts, and other activities. We also spend a lot of time volunteering at our church's food bank. My 4-year-old daughter loves to help the needy. — Crystal Merva, UPMC Hamot, Medical Assistant
I have many interests! I crochet, knit, and sew, I have made our residents lap quilts for Christmas. I love spending time outdoors, my husband and I have lots of land, we have 50 blueberry bushes and around 3,000 Christmas trees we are raising. I also raise peacocks! — Cynthia Schneider, UPMC Horizon, LPN
I enjoy spending my time at home cooking. I find it to be very meditative/therapeutic, in addition to necessary (since we all have to eat!). On lunch breaks, I often read up on recipes that I'm interested in trying, in an attempt to glean as much information about a particular dish as I can. Then, when I get home, I've already thought it through, and am able to put all my new-found knowledge to good use! — Ethan Plummer, UPMC Presbyterian, Administrative Assistant
My greatest hobby and favorite therapeutic activity is gardening. I have a 2700 square foot garden in which I grow every vegetable we need. We also have fruit bushes that we planted and are working on getting established and growing. We also have chickens! We love our home and the projects that we have undertaken to give our kids the life that promotes sustainability and self-reliance! — Cassandra Rhodes, UPMC Hamot, Psychological Specialty Counselor
---
A career at UPMC doesn't mean you have to sacrifice the life your love for the job you want–you can do both! We are inspired by all the ways our employees live life after hours, and we hope you've been, too. Explore open spots on our team on the UPMC Careers site!