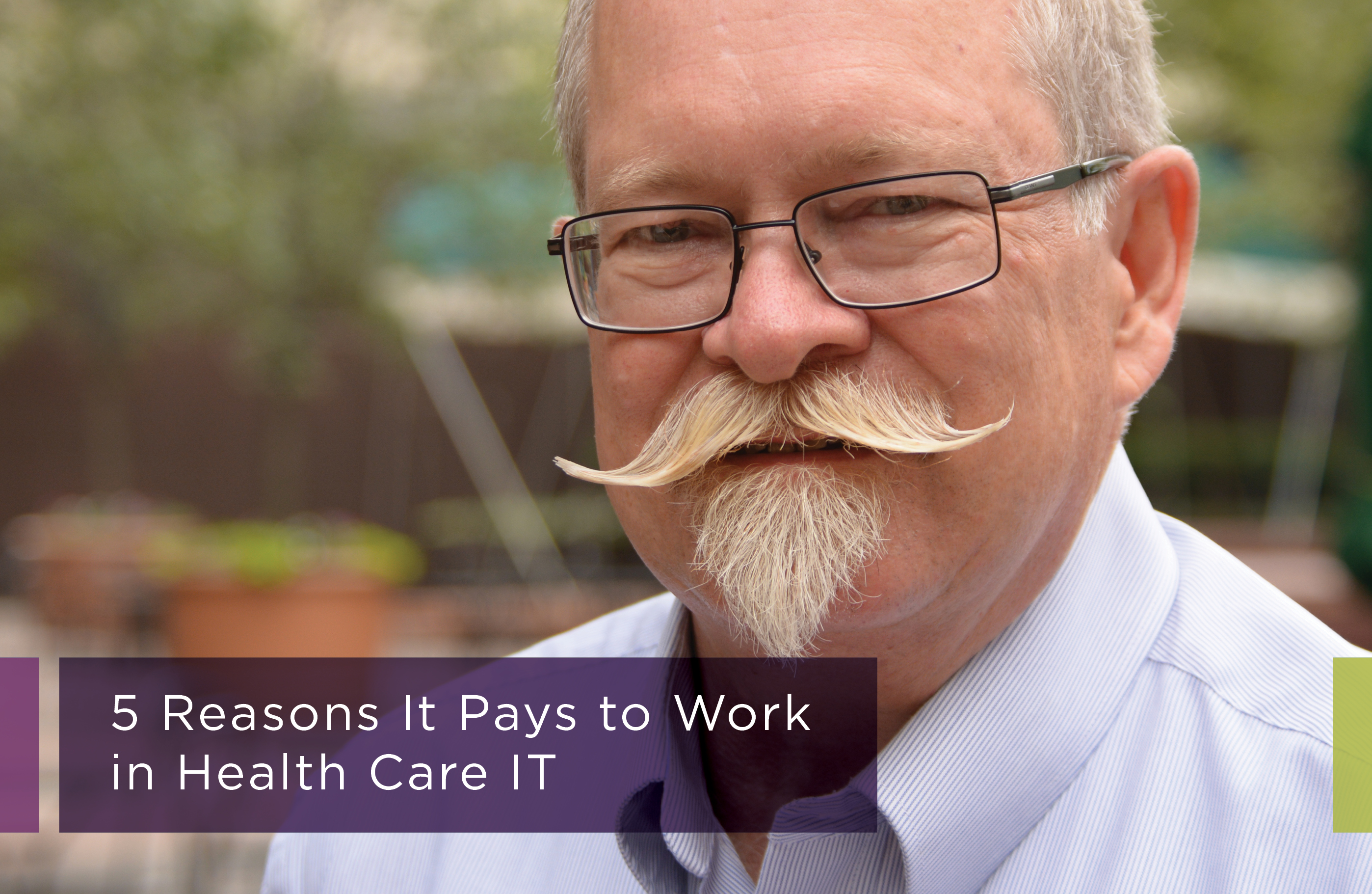 UPMC Health Plan is brimming with exciting career opportunities in Information Technology! We spoke with several IT Professionals to explore the rewarding benefits of working in this dynamic, adaptive field. Check it out!
Access to Top-Notch Technology
Operating on the cutting-edge of medicine, we strive to provide our IT professionals with the top tools in the business. Senior Programmer, Christopher Marsh, shares, "We have access to the best technology! Using a stable platform means my life isn't wasted with unplanned outages, crashes, data loss/corruption, or slow response time."
Strong Team Collaboration
At the Health Plan, the IT department strategically collaborates to improve user experience for business operators and health plan members, alike. "It's a good group of people to deal with – everyone's very approachable and willing to help!" says Keith Colledge, Systems Analyst.
Variety
As innovators, researchers, and teachers, our IT Professionals wear many hats! Each day offers employees the chance to improve and hone their technical skill. "I am motivated by the prospect of writing good programs to help make people's jobs easier and more pleasant," shares Marsh. Whether assisting with software issues, developing new analytical test strategies, improving existing programs, or creating innovative applications, the dynamic nature of Health Plan IT ensures employee engagement and commitment
Rewarding Opportunities
Establishing healthy work-life balance can be a key to success in any profession! In addition to benefits like top technology, great support, and an encouraging work environment, UPMC Health Plan offers rewarding programs and resources to ensure employee satisfaction and help prevent career burnout. Apart from his everyday responsibilities, Colledge shares, "I have participated in the MyHealth Weight Race and Home Run for Health events, as well as utilized the Fitness Assessment and online Physical Activity Tracker."
Clearly Defined Values
Across the health system, UPMC teams are united by five core values: Quality & Safety, Dignity & Respect, Caring & Listening, Responsibility & Integrity, and Excellence & Innovation. These values determine the course of every interpersonal interaction and departmental decision. Senior Software Engineer, Jose Reyes says, "All values in one way or another are needed to succeed in this role. They must be present to get along with staff, properly communicate with clients, and deliver the best product that can be created."
Ready to further your knowledge and know-how in Health Care IT? Don't wait to discover the difference you can make with your career – embrace opportunity, today!